Caribbean litter 8 week evaluation photos

Evaluated by Pat Hastings on 11/10/2009 we were happy with such a nice litter.

Belize

MALE - MDR1 CLEAR

What can we say about Belize. LOL Acording to Paul he has always been perfect even when he was a premmie and his head didn't match his body. It was really going to bum Paul out if he didn't make the grade so I am so very pleased to announce he made the show grade and is going to be staying here at Allagante.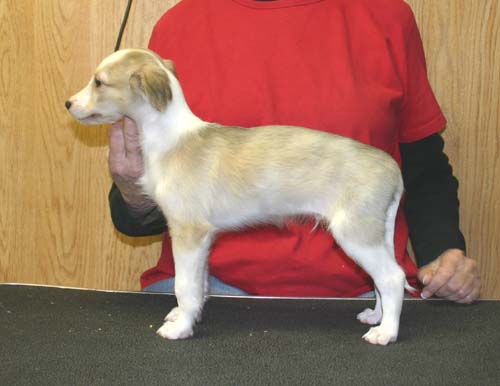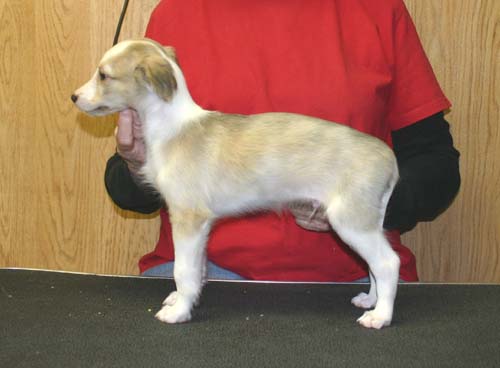 Cayman

MALE - MDR1 CLEAR


Another beautiful male and quite the cutie with the one white ear that has spots. Cayman is the most laid back easy going guy about everything but at the same time quite the play hound. We will miss him as he will be leaving us soon for his new home in LaPine, Oregon to live with his dad Kamiah and his new human mom, Jackie .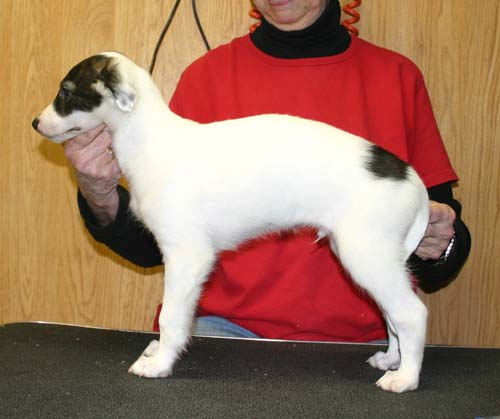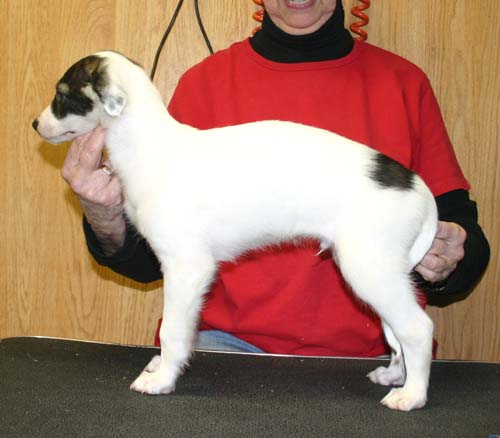 Serrat

MALE - MDR1 CLEAR


Monserrat is a nice little show dog that is very handsome. Full of love and laughter and very people oriented. He loves to cuddle and to play. He would be a very nice male to take home to love, show, race and play with.

Possible new home pending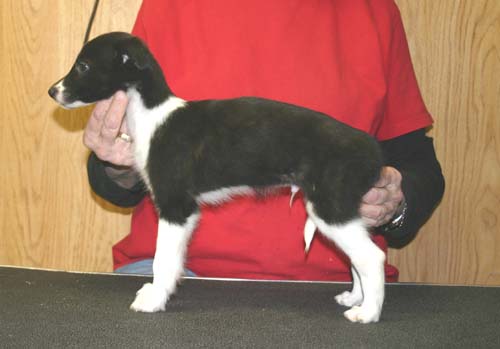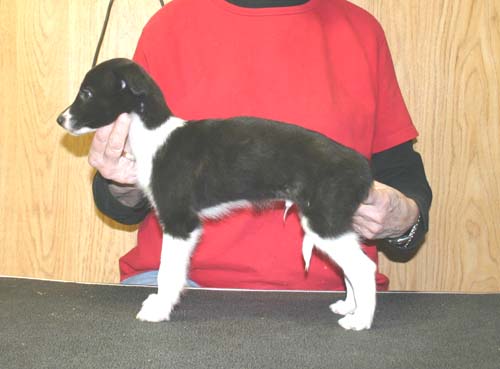 Jamaica

MALE - MDR1 CLEAR

Jamaican Me Crazy is a riot. He is the most loving fun loving guy you could imagine. He will throw himself in front of you on his back so you can tickle his tummy. He is a beautfully structured show male that is as sweet inside as he is outside.

Although we do not need another male we like Jamaica so much he may be staying with us too.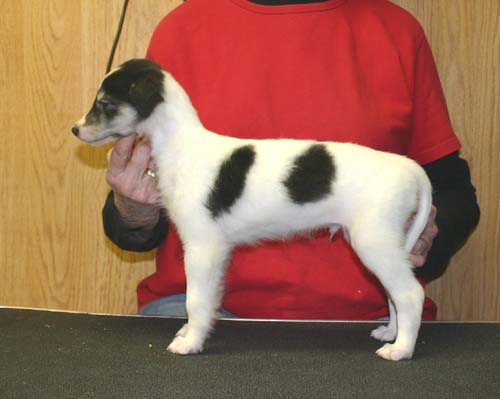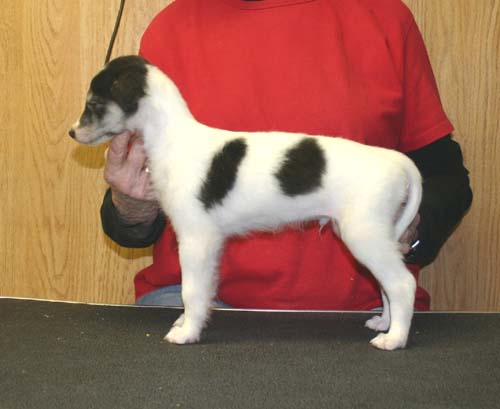 Barbados

MALE - MDR1 CLEAR

Barbados is another extremely loving one of the litter. He can be a clown or he can be on his back for some tummy rubs. He is one really sweet pup. He can go as a show pup or as a companion. He is really one that would love to be a part of a household of a fun family.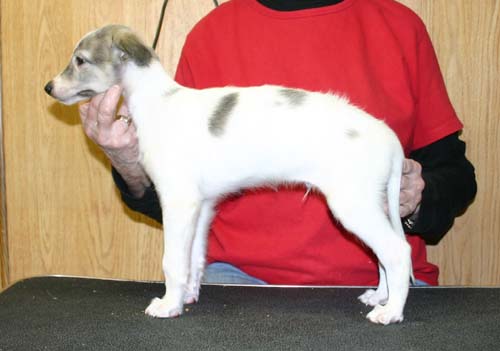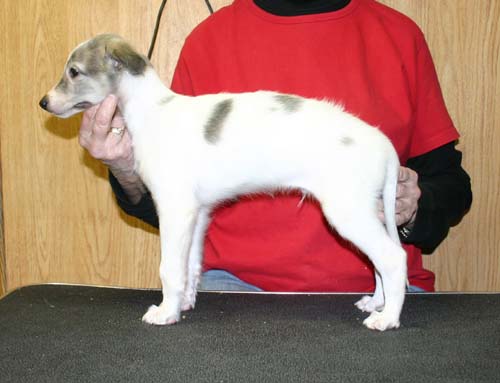 Carmen

MALE - MDR1 CLEAR


Playa del Carmen is a sweet companion pup. He is very striking in looks though and is a very loving playful pup but a bit quieter in his approach to people. Although he loves to come up and cuddle and snuggle with you he will not throw himself in you arms. He waits for you to sit and then comes by and snuggles up to you.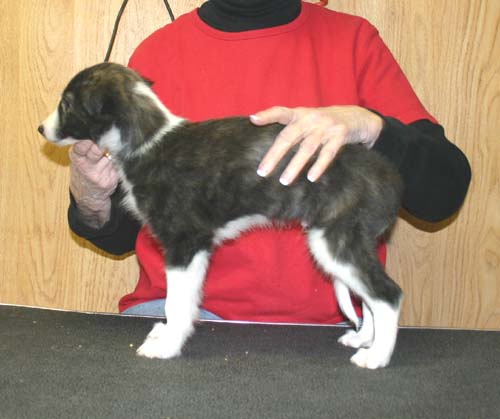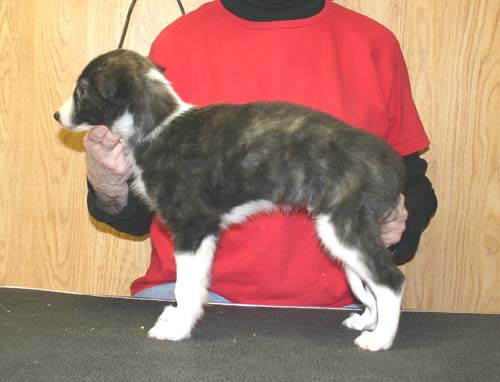 Isla

FEMALE - MDR1 CLEAR


Isla Cozumel is one of the biggest sweeties. She is an active happy little girl who is very responsive to your actions by watching you she can anticipate where you will be sitting so she can be there first or at least second on your lap. She is a show dog that is planning on making her way in the agility world with her new mom Patti in New Jersey.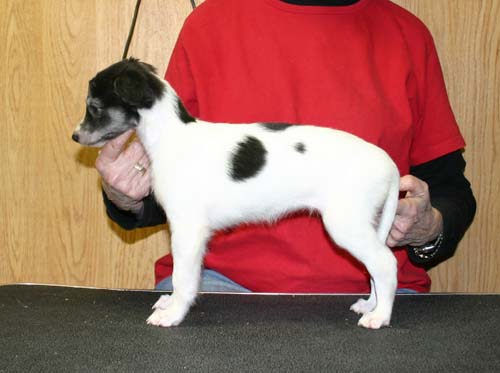 Dulce

FEMALE - MDR1 CLEAR

Dulcina is a beautiful sweet companion who would have to have someone very special of her own to love. She adores being special and likes to be held very close to your chest as she nuzzles your hair. Talk about one to lose your heart to......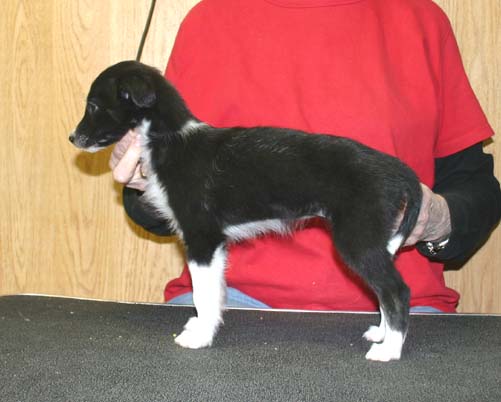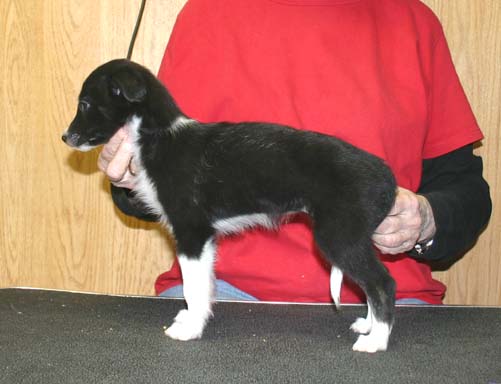 Bahama

FEMALE - MDR1 CARRIER


Bahama is a beautiful sweet girl who is show quality but can find a home as a companion too. She is a sweet girl who is not as rowdy as some and is a bit more laid back but still loves a good play date and run. She loves a good snuggle and looking for a loving home.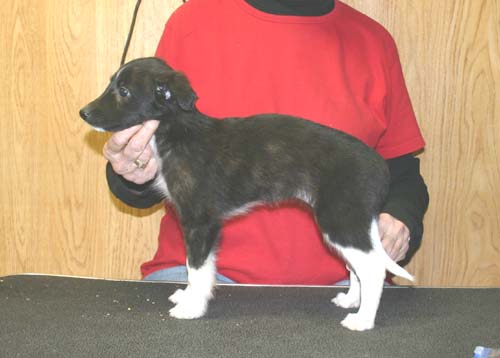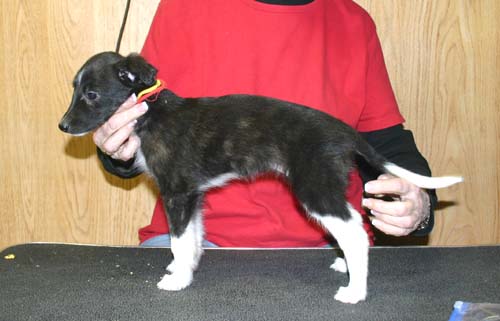 Aruba

FEMALE - MDR1 CLEAR

Aruba is a very striking good time girl. She loves a good play time and run around the room. She is always ready to play with the others but is always ready to snuggle. She is going to live with Richard and his fiancee in New Jersey.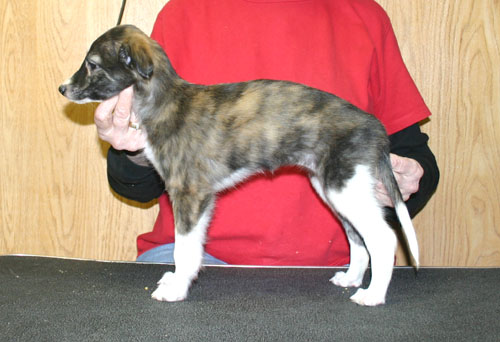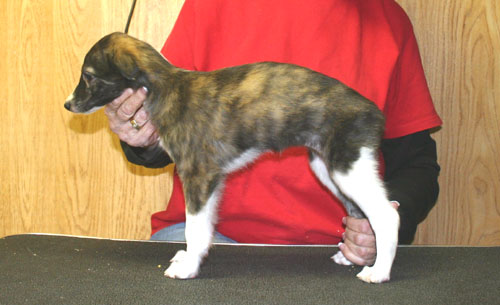 Tina

FEMALE - MDR1 CARRIER


Martinque is a beautiful funny color girl that is full of highjunks and loves to run and play. She is show structured and it shows in the way she moves. She would be great in agility or any performance sport. She is quick and funny and loves to throw herself in your arms.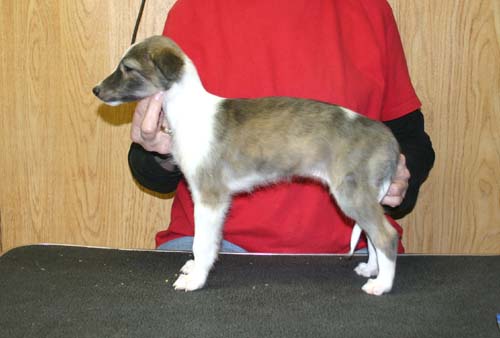 Kitts

FEMALE - MDR1 CARRIER

St Kitts is a show girl that is looking for a good home. She loves people and she and Koko try and outdo each other to get you attention and love. She is extremely outgoing and loving. She is almost a twin in coloring to her brother Belize in which we are keeping. it is very striking and eyecatching. She is a stunner.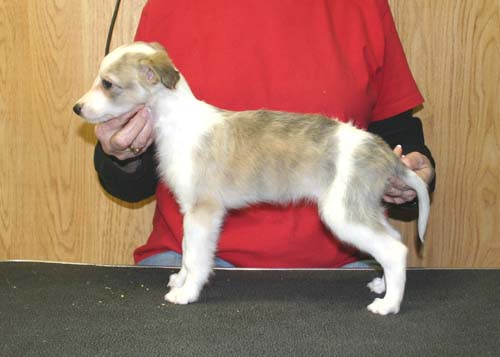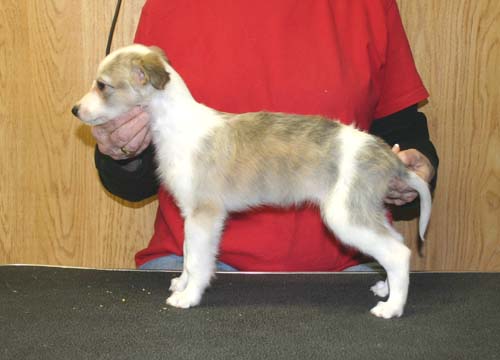 Smudge

FEMALE - MDR1 CLEAR

Jadines de la Reina is a gorgeous girl who just didn't make the grade for the show but I just love her clown face. What a cutie face! She is just like the rest of ehr litter, extremely sweet and friendly. Looking for a loving companion home where she can shine.
Smudge will be leaving soon for her new home in New Mexico!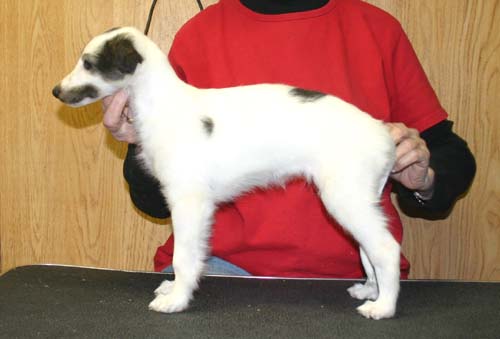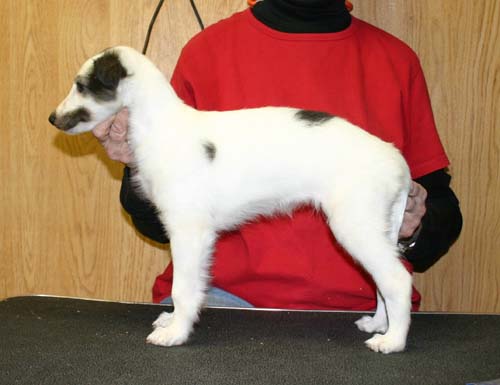 Kokomo

FEMALE - MDR1 CLEAR


Kokomo is a great show girl that can go to a show home or a companion home. She is a wiggly giggly type girl that throws herself at you for love and affection. She is striking and with the silver on the white but most of all she is a happy dog.

Koko will soon be going home with her new mom Karen of Kansas.